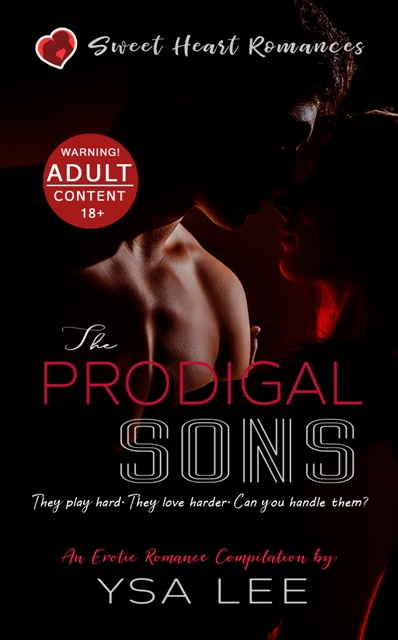 Teaser:
Great music, sexy tattoos, delicious abs and handsome looks. Iyon ang mga susi para ituring na hottest and most sought after rock band of this generation ang bandang Prodigal Sons. Kaya hindi na nakapagtataka kung unti-unting naloloka ang mga babae at pinagpapantasyahan ang anim na miyembro ng banda.

Pero hindi alam ng mga fans na sa tuwing matatapos ang concerts at nakapatay na ang mikropono ay ibang mukha naman ng Prodigal Sons ang masasaksihan. Ang mukhang iyon ay iilang babae lamang ang nakakaalam. And these women can't help but to find themselves loving and hating and loving these rock gods again and again.

Get all six of these steamy and sexy stories in one collection. Let your thoughts be intoxicated by these crazy love affairs of the hottest bad ass rockers in town—The Prodigal Sons.
COPYRIGHT © 2017 by Sweet Heart Romances


THE PRODIGAL SONS

By: Ysadora Lee
All Rights Reserved
No part of this book may be reproduced or transmitted in any form or by any means, electronic or mechanical, including photocopying, recording or by any informational storage and retrieval system, distributing by means of selling or give away, without the permission from the publisher.
Disclaimer: This is a work of fiction. Any names, characters, businesses, places, events or incidents have no existence and are products of author's imagination and are being used fictitiously. Any resemblance to actual places, persons, living or dead, or actual events is purely coincidental.